Rayglass Boat Show 13 -16 May
The Team at Rayglass would like to invite you to our biggest ever boat show at 7 Paisley Place, Mt Wellington.
In 2020, we planned our biggest ever boat show but COVID-19 got in the way. So this year, we've organised an even bigger and better show over four days from May 13 to May 16.
The 2021 Rayglass boat show will feature:
Rayglass flagship 3500 sedan cruiser. 
The full range of 2021 Rayglass Legend and Protector boats.
America's Cup on display daily from 10am-3pm.
Daily Simrad tutorials.
Our Premium restoration department displaying a boat in half refurbished and half original condition.
Ecostore Marine showcasing their biodegradable marine products. 
Free coffee thanks to onsite Barista. 
Ever thought about buying a Rayglass? This is the perfect opportunity to board our vessels and learn everything there is to know about them from the experts. 
This year we've also got a number of exciting guests including Ecostore and Simrad Marine. 
Simrad Marine will be hosting a daily tutorial session covering everything you need to know about using Simrad gear including sonar, mapping, auto pilot, radar and fish finding. Book your session on the form below.
Ecostore will be showing off their biodegradable marine products and every attendant will receive a complimentary bottle of the new Ecostore Boatwash.
Hours: 
Thursday 13th May 9am-5pm
Friday 14th May 9am-5pm
Saturday 15th May 10am-3pm
Sunday 16th May 10am - 3pm
Location:
Rayglass Boats. 7 Paisley Place, Mt Wellington. Auckland 1060
We look forward to seeing you there!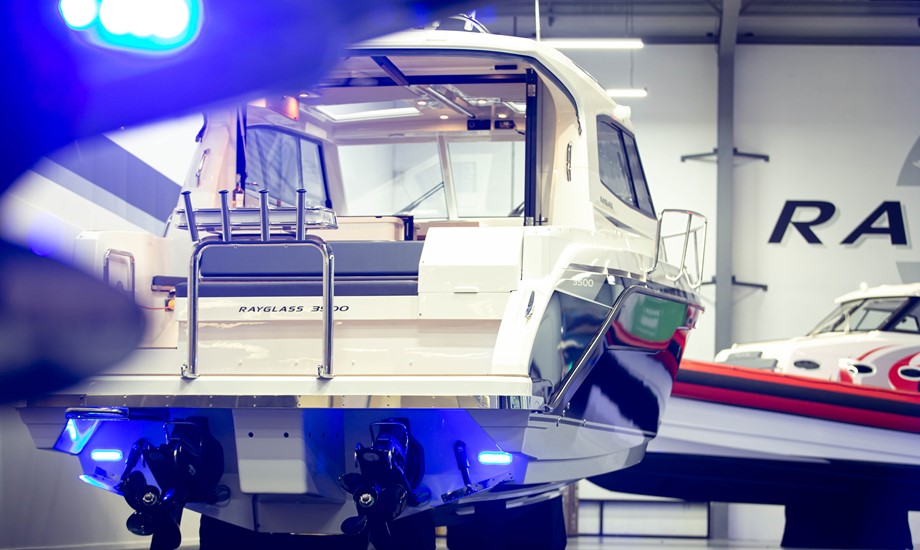 America's Cup on display daily 10am-3pm
We're proud to announce that the America's Cup will be on display right here in Rayglass's showroom during the boat show from 10am-3pm daily. This is your chance to get closer than ever to the Auld Mug.
Simrad Tutorial Booking Form
Book your Simrad session here